About J & J Davis Plumbing
Herb Davis started up his own plumbing company known as Herb Davis Plumbing Supply in Hollywood, Florida back in 1957. John Wallace Davis (Wally) worked for his father for seven years before deciding to branch out and form his own plumbing company.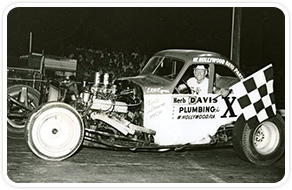 In November of 1980, Wally Davis established J & J Davis Plumbing Service Inc. The newly formed company was named after himself and his two year old son John. Wally started out working in residential and commercial properties focusing on service work. In 1996, John stepped into the office to help his father expand the business and later obtained his state certified plumbing license. Shortly after, they began to focus on re-piping and re-plumbing in commercial buildings.

With plans of branching the business into other areas John became certified in Liquid Propane Gas in 2007. Soon after they started working with supplying, servicing, and installation of completed gas systems in residential and commercial buildings. John now specializes in high-pressure water and sanitation systems for condominium and medical buildings, universities, and hospitals. Jason Davis also works for the family business and holds a backflow certification license.
Here at J & J Davis Plumbing we have two state certified plumbing contractors license, one liquid propane state gas license, and a backflow certification license. We have three generations of Davis plumbers here to service all of your plumbing needs.